Merry Christmas Stories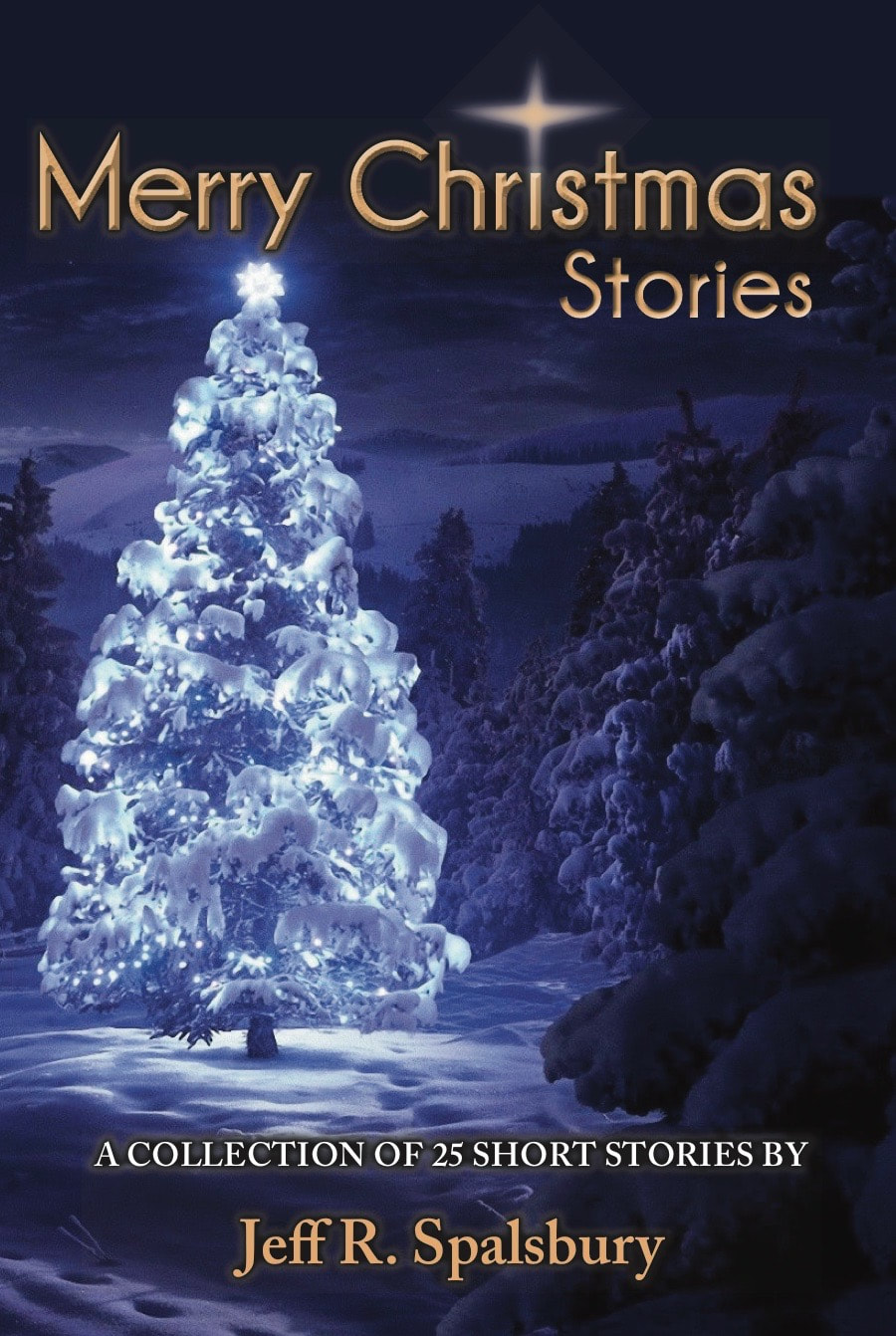 These 25 short stories for the Christmas season will make you laugh, smile and just feel good about this magical time of year. These delightful stories, written in a variety of genre, all reflect Christmas love, hope and charity.

Detective Nick Tracer just wants to get drunk over the holiday season but an eight-year-old girl hires him to find Santa, and it changes his life. A magical Christmas bus enriches the lives of a veteran and his young daughter. The last S-2, an indestructable android, is given the toughest assignment of his long existence. A Christmas ghost discovers the real magic of Christmas, and on a beautiful California Christmas morning, two people in their 80s recall their lives while sitting on a park bench overlooking the Pacific Ocean.

A ghost plays matchmaker for his younger brother, and two children do the same thing for their single mother. A best friend turns the tables on his buddy, and a sad poem opens the heart of a lonely poet. A bag lady enjoys the view and receives an unexpected guest. And sometimes being too smart can be a disadvantage, particularly when there is a bronze olive involved.
These are just some of the fun and exciting stories in this compilation. There are stories of adventure along with humor, unexpected surprises, romance and poignant moments. These are feel-good stories, to uplift your spirit and to leave you with a smile or a warm feeling. Just the way Christmas should feel.

---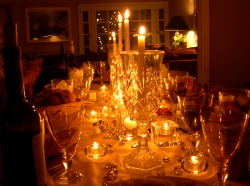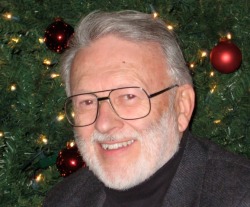 Here's a treat for you, the first story from Merry Christmas Stories, "Santa's Missing." I hope you enjoy it. Of course, you will have to buy the book to find out what happens to Nick Tracer and Helen in "Santa's Found" the second title and the other twenty-three fun-filled stories. Merry Christmas Stories is available as a paperback and in all eBook formats. A lovely way to fill your heart with love and laughter and a book you can enjoy all year long. After all, shouldn't the joy and spirit of Christmas be kept every day of the year!



SANTA'S MISSING

There is nothing about Christmas that I like. I know that sounds like I'm a Scrooge, but the plain truth is that all I do on Christmas is get drunk. It's the one time of the year I plan to get drunk because that's what I do during Christmas. I drink straight through New Year's. Of course, that's when the rotten part starts. After I quit drinking, I get sick. Maybe five or six days sick. And I mean sick. Get-down-on-your-hands-and-knees and crawl-to-the-bathroom and heave-into-the-toilet-for-five-days sick.

Why do I do that? Simple. Christmas is for families and kids, right? What do you do if you don't have either? Go to a friend's house and watch them have a good time? Give me a break. I'm already depressed enough. I don't need to embellish it.

So, here I sit in my office chair with six large bottles of extremely expensive whiskey lined up on my desk, and I don't want to open one. This is not good. For the last five Christmases I've sat in my office and gotten stinking drunk. There's never been a problem getting started before. I don't go out. I'm a responsible drunk. I don't drink and drive. I don't go home—I definitely don't go home.

My condominium complex is full of Christmas cheer. I hear the music. I hear the laughter. Forget the good wishes. I don't want that. I have found the perfect solution. I listen to classical music. I hate classical music, but it's great music to get drunk by. I could never get drunk listening to jazz. Jazz is music for happy times. Classical music should be played either to get drunk or when you bury someone.

So, what's the matter? I'm playing the most awful classical music. My whiskey sits in front of me, waiting to be opened. A clean glass sits on a white cloth on top of my desk. A bucket of ice is stashed in the bathroom. Why, I ask myself, don't I get started?

It's that little kid. That's it. Of all the people to get on Christmas Eve morning, it's a little kid trying to hire me. I knew I should have closed my door yesterday and started drinking then. But no, I had to stay open until noon today. And in she walks. What was her name? Oh, yeah, Helen Schweider, age eight, and she wants to hire me to find Santa.

"I didn't know he was missing," I say, in my pithy way. She cuts right through that and tells me her mother told her Santa's missing so they won't be able to have Christmas this year.

"Find him," she says. She gives me $1.06. "When you find him, you tell him he doesn't have to bring me anything. But I've a six-year-old brother and a four-year-old sister, and I helped write out what they want. Here's the list. You give this to Santa when you find him. And ask him to bring something for my mom. She works awfully hard and too many hours, but we just never have enough money. Some food, we need food real bad, and a tree would be great."

"Do I look like a magician?" I say.

"Of course not," she says. "You're a detective. That's what your sign says. I know what detectives do. They find people who are missing. I'm telling you Santa's missing, and I want you to find him. I've given you all my money, so you'd just better find him."

"How'd you find me, anyways?" I ask.

"My mom pointed you out to me. We live a couple of blocks from here in the Summerset Apartments, 7-C, and she said you are a famous detective. I looked you up in the phone book, and I came down here to hire you. You look like you can use my case. Your office is a mess. Don't you have a secretary to clean up this place for you?"

"No, I don't have a secretary. I like a messy office. I'm a mean and nasty man, and mean and nasty men like messy offices."

"I don't care how mean or nasty you are, just get out there and find out what happened to Santa."

Then the little munchkin took off and left me with the money. There it sits, three quarters, two dimes, a nickel and six pennies and her list for her brother and sister, right on the edge of my desk where she left it. Find Santa. Ha! She might as well have asked me to find some real Christmas spirit.

I'm going to open my first bottle and forget about her. I'll give her back her money after the first of the year. That's what I'll do. Yup, that's the answer.

If she'd have been a greedy little kid I could forget she ever came in. Tell him I don't want anything for myself, she said. And what did she mean when she asked if I had a secretary? I guess it has gotten a bit rundown since Sally left. I'm glad Sally found herself a good man so she can stay home with her kids.

Sounds like Helen's mom can't stay home with hers. I bet Helen takes care of them herself. She's a kid, and she's taking care of two other kids. That's rough. And the mother can't even make enough money to give them a Christmas.

Forget her. Forget Helen and forget her mom.

Still, I've never welshed on a job in my life. But get serious, $1.06 is not a job. But I've never had a client give me all the money they had. And I didn't give it back to her.

Christmas Eve and they don't have enough food to eat. That's not right. At least, I can take care of that.

Love this new cellphone with the headset. Now where is Rosa's Restaurant? "Hello, Barney, this is Nick. Right. Listen, I need a favor. Yeah, I know it's Christmas Eve, but this won't take long. Can you take a bunch of your leftovers and deliver them to a family over in the Summerset Apartments? Number is 7-C. A Mrs. Schweider. What? Man, they don't have anything, so give them anything you got. You can do that for me, huh? Just put it on my tab."

"Hey, man, I don't want you to get stuck, you just put….

"Well, sure, I understand, it being Christmas and all. Yeah, she's got three kids, four, six and eight. Yeah, I'm sure they'd love that, too.

"Do they have a tree? Well, no, but you don't….

"Right, that's the Summerset Apartments. Number 7-C. Hey, Barney, that's great of you. Yeah, Merry Christmas to you, too."

Hum, interesting. Barney's the tightest guy I know, and he's not going to charge me for anything. Plus he's going to take the tree in the restaurant over to them. That's beyond peculiar. I didn't figure him to be a Christmas softy.

Well, no matter. That takes care of that. They have food and a tree. They aren't my concern. All right, time for some serious drinking.

But if the mother is hurting that much for money, she's probably hurting for the rent, too. I know about the Summerset Apartments all right. Ruffino Thomas owns those. Let's see, I programed his number in this thing somewhere. Oops, by his first name. Where's Sally when I need her?

"Yes, this is Nick Tracer. Is Ruffino in? Yes, that Nick Tracer, the detective.

"Merry Christmas to you, Ruffino. Yeah, it has been some time. I'm glad I caught you in. Oh, well, this won't take a moment. I need to talk to you about the Summerset Apartments. Well, there's a woman named Mrs. Schweider living in 7-C…no, she's not a wanted woman. She's a woman with three kids who's having a hard time of it, and I wondered if I could send you a check for her January rent payment. Give her some space…no, nothing like that. Fact is, I've never even met her. Just one of her kids.

"Well, you don't have to do that. I'd be more than happy to….

"That's really kind of you, Ruffino. Hey, thanks. You know, I was just doing my job. Well, thank you. I'm glad it's working out so well. A Christmas Day party? Thanks, if I can make it, I will. Yes, Merry Christmas to you."

How depressed can I get if everybody keeps being so nice? This is turning into a very curious day. Can't be a decent drunk if everybody is going to be so Christmasy.

All right, face it, why do I get drunk? I get drunk to beat my Christmas depression. So, I don't even drink. So, I hate getting drunk. So what?

So, the only five times in my life I've ever been drunk like this has been the last five Christmases. Remember how it started? The year Pop died and Cindi left me.

Remember how much joy Pop had at Christmas? He'd dress up as Santa and stop at the homes of all his friends in the neighborhood. The kids would go crazy because this Santa knew everyone's name, not like the Santa in the department store. Still got his suit packed away in the closet. He would have loved that Helen kid. Yes, he would have loved….

Whoa, don't you even think like that. Have put on some weight, though. Bet it would only take one pillow to fatten me up properly.

No! Ridiculous! Absurd! Still, the kids don't have presents. What's Christmas without presents? It's 2:30. Most stores close around three or four. If I called Lindy, I bet she could get me enough presents in time.

"Hello, Lindy, this is Nick. Yes, Merry Christmas to you. Listen, I need a favor. I need to buy a bunch of gifts for three kids, a girl four, a boy six and another girl eight. No, I've only met the eight-year-old girl, but I know they are hurting, big time, so I'll take whatever you've got. Wait a minute, she left me a list. Blimey!

"What? Oh, sorry, the list wasn't what I expected. Here's what she wrote: Suzie wants a doll and a new dress for her mom, and David wants a dinosaur book and a pink bedspread for his mom.

"Yeah, I know you're a toy store. Just find some things for the kids, all right? I'll take care of the mother. Oh, the eight-year-old didn't leave a list. She told me she didn't want anything for herself.

"Naturally, I want you to get her some toys, too. That's just what she said, not what I said. Her name's Helen, and she's special, Lindy. She's a very special eight-year-old. Pick out $100 worth of gifts for each of them, and I'll be by in 30 minutes. Yes, I realize it's late, and you don't have much left. This is an emergency. Wait, how many gifts can you get for $100? Well, that's not that many. Make it $200 each.

"What? Wrapping paper? Well, actually no, I don't have any. Yes, please, I'd really appreciate it if you'd wrap them for me. Yes, yes, I know I'll really owe you for this. No, I won't suggest paying you back by taking your husband out fishing. How about two tickets to the new musical on the 28th? Yes, that one. Ah ha. Gotcha. Good. I'll bring the tickets by when I come to pick up the gifts.

"Yes, yes, don't worry about their mother. I'll find something for her, but that means I'll need longer than 30 minutes. Yes, I understand, so will you. What time do you close? Five? Good, that's going to work out great.

"What? No, I'm not going on my annual drunk. Santa is missing this Christmas, and I was hired to find him. Did I have any luck? Yes, I did. Maybe more than I deserved. Why? Because the missing Santa turned out to be me. I'll be over just before you close. Bye."

Hum, I wonder who I can give six bottles of whiskey to?




---
Reader Reviews
We will treasure our copy of Merry Christmas Stories. The stories are wonderful and they all shine with the spirit of the season. They bring to life a whole world of people receiving just the right gift at Christmas--like a family, a father, a mate, a broken-down jeep or a bronzed olive. Gifts come by a robot, and angel, a ghost, or just an average person who in giving receives in turn. My favorite is about the aging couple's picnic on a park bench by the sea, celebrating the anniversary of how they first met 62 years before. HN 21 Oct 2010
Merry Christmas Stories is available at:
http://www.amazon.com or
http://www.barnesandnoble.com
And is available as an eBook , Amazon Kindle, Apple iPad, Sony Nook, etc.
*
Or support and purchase at your local bookstore. Yes, it may cost a bit more but help them stay in business. There are none in my home town and that's sad, both as an author and as a lover of books and local bookstores.