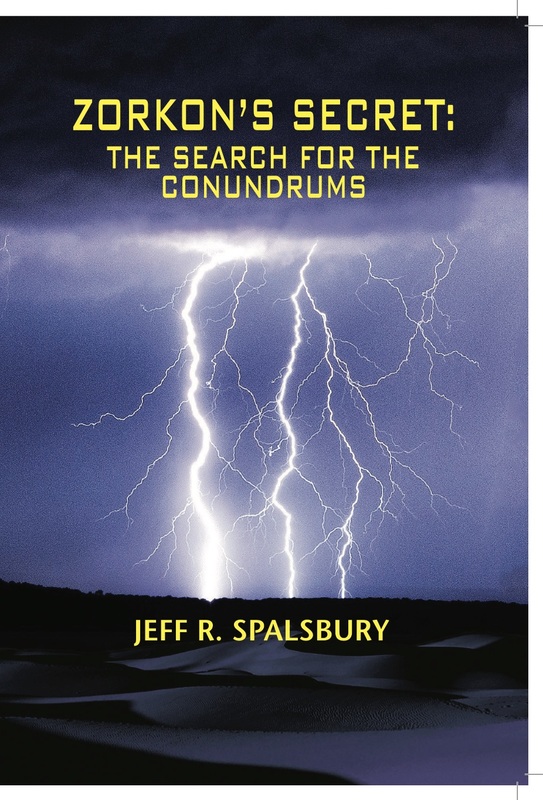 Zorkon's Secret: The Search for the Conundrums

Solar One Ambassador Judith Woeberry has only 14 days to stop a war, but already four attempts have been made to kill her. Now she must place her life in the hands of two Zorkon natives that she's not sure are her friends or her executioners.

She'd come to Zorkon to discover why delivery of the energy crystals, small pea-size crystals used to fuel the entire Solar One space fleet, had stopped and locate a missing negotiator. She soon discovers that the supply problem is much more sinister than she realized. It's a coordinated attack by three planetary groups that have joined forces to obtain control of the energy crystals and seek total solar domination.

After her security team is decimated by betrayal, she is forced to enlist the aid of Antonio Albero and his brother Arc, third-generation Zorkons. The three must battle a well armed military force, travel deep inside the dreaded unstable ZIP energy field, which covers a third of the planet, to locate the Conundrums, a never-before-seen race that supplies the energy crystals before the enemy locates them.

The Conundrums existence is only known because Antonio's Grandfather discovered their homeland over a hundred years before. Although he never returned, he did send out samples of the energy crystals that started the new energy age for Solar One.

The ambassador also learns that ZIP might move and possibly destroy much of the planet. Everything is against them in this life and death race to see who will be the first to locate the Conundrums and, if they do find them, do the Conundrums even want to be found.