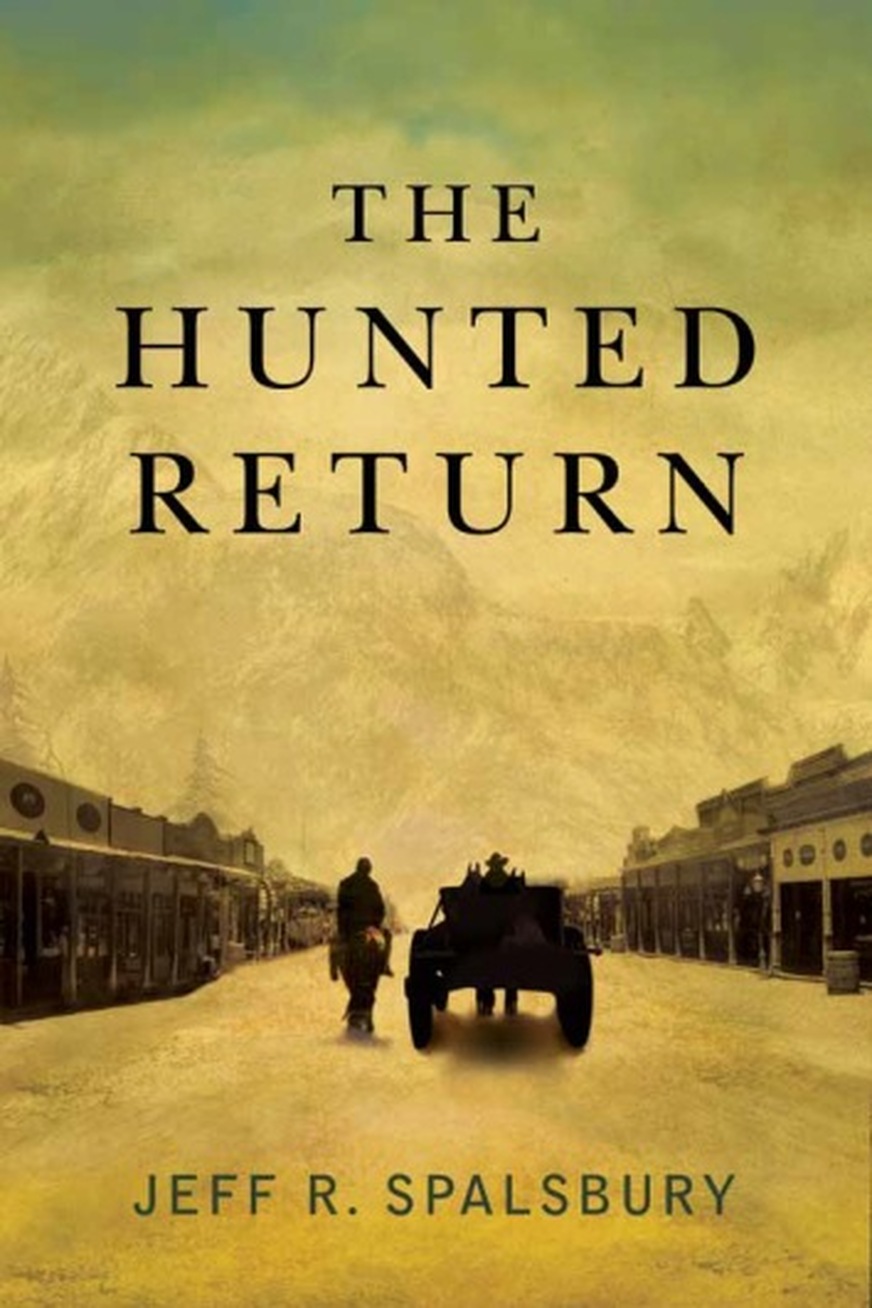 The Hunted Return
, is the second book in Spalsbury's exciting Hunt Series!
(Make sure you read
Hunt the Hunter
first. The Hunt series is sequential, and each book builds on the earlier ones. It will be more fun for you!)
Framed for murder and hunted and driven from their home by the ruthless Ross Butcher, the brothers Doc and Red Whitfield return to the small town of Elk Fork in Montana territory. Their goals are to rescue their mother Yellow Bird, a Blackfoot Indian, who is being held hostage by Butcher, and to reclaim their ranch from Butcher and his hired gunmen.
The brothers quickly learn that their mother is missing, while Butcher discovers that the brothers are back. Intending to kill the brothers, Butcher launches an early morning raid on Elk Fork with nine of his gunmen. The effort is thwarted by Big John Warner, an old cowboy whose Indian wife was killed by
Butcher
. After a ferocious gunfight on the streets of Elk Fork, Butcher and only three of his gunmen escape.
The brothers soon realize that they must deal with Butcher and his hired guns before they can safely search for their mother. If they wait, Big John explains, Butcher will hire more killers and come looking for them. Outnumbered and outgunned, the brothers must go after Butcher. Their problem is complicated as they realize that the longer it takes to deal with Butcher, the less chance they have of finding their mother alive.
Reluctantly, they face the only choice open to them. The hunted have returned, and Butcher and his gunslingers must die. Doc, Red, and Big John team up and it's blood redemption time. However, as they soon discover, sometimes the best of plans just don't work out as expected.
Jeff R. Spalsbury is a member of
Western Writers of America
Purchase this book and all of Jeff R. Spalsbury's books online or at your local bookstore.
You might enjoy checking out this Amazon site:
https://www.amazon.com/author/jeffspalsbury
---